Hi everyone!
My name is
Lia
and I'm 25. I currently live in New Orleans, Louisiana, but I would love to relocate to anywhere else in the world really...haha, Ok, that's not 100% true. I never want to live in Ithaca, New York again (although it is beautiful and Cornell was an awesome school to study at for a semester, it's one of the cloudiest cities in the country and totally reminds me of Hurricane Katrina -- which was my reason for ending up in Ithaca in the first place). A pic of my lovely Nola below

I love this city!

I am half Greek and have family in Greece, England, and Finland. I love to travel and absorb new cultures. I'm a die-hard soccer fan; I enjoy playing and watching. I'm like a guy when it comes to soccer lol.

I love anything creative: art, music, editing, writing, theorizing...
I was most likely born in the wrong decade seeing as I have an affinity towards 60s/70s culture and totally should have married Neil Young. I just should have.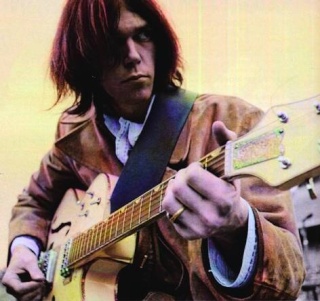 I had a very volatile youth and I'm trying to make up for it now by finding peace and trying to bring harmony to my personal space (hopefully spilling over into the world's personal space as well).
I really really really want to form my own business or do something that requires building from the ground up! This online magazine that Carly and I are trying to build is a perfect union of all my interests: starting something new from scratch; something creative and artsy; something that hopefully helps those who participate in it; and something involving writing and editing (I'm fond of both).
And maybe one day soon I will open a shop on Etsy.com selling my artwork and such. Only if I find the cojones lol.
If you wanna know more, just ask! This little guy is funny huh?


_________________
Lia bo bia